Useful Information

We welcome our guests in our non smoking hotel  with 28 Standard rooms(2people), 1Triple room (3 people) and 6 Family rooms for parties of 4 or 5 people.
25 of our rooms include a balcony. All of our family rooms are connected to our garden through a terrace. All the rooms are equipped with an individually adjustable air conditioning system, bathroom with shower, satellite LCD/LED TV's and connectivity through USB ports. Our rooms also include a desk, telephone, box-spring bed, minibar, hairdryer and laptop-sized security safe. In the bathroom we have a shampoo and shower feeder. Our guests are provided free WIFI on the entire hotel premises
SMOKING IS PROHIBITED

In the hotel rooms and in the whole building! Smoking is permitted on the balconys / terraces but doors must be kept closed.
Hotel Kentaur is a great place to stay, offering one of the best value-for-money accommodation in Siófok.
Book your stay on the website for the best price!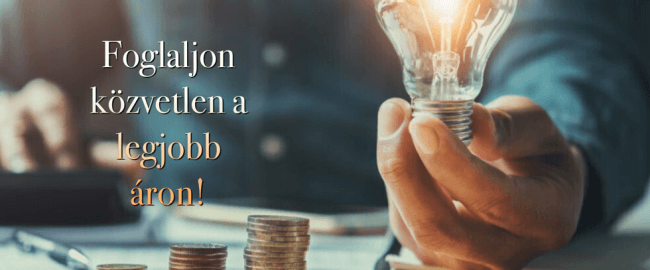 Room Prices
Prices of Hotel Kentaur Siófok apply as indicated in HUF, and include VAT.
Prices in EUR are indicative only and are due to the fluctuation in exchange rates.
Breakfast is included in the prices.
Prices are determined in compliance with relevant statutory provisions.
With the exception of confirmed booking rates, we reserve the right to change our prices any time.
Prices do not include local tourist tax, which amounts to HUF 550 /guest/night  (Applicable for guests 18 years of age and above)
Children's discount – Extra bed – Crib
Cribs can be requested for free.
Children up to the age of 4  in parent's bed, free of charge.
Children from 4  to  12  on extra bed get a 50% discount.
The child-allowance is available when sharing their parents room.
Please kindly inform our hotel before arrival  in case you will need an extra bed/crib to allow enough time for installation.
Fees for extra beds:
April 19 – June 02 – 8.000 Ft / extra bed
June 03 – August 27 – 11.000 Ft / extra bed
August 28 – September 30 – 8.000 Ft / extra bed
Dear Guests, only 1 extra bed or crib could be set in each room.
Arrival – Departure / Check-in – Check-out /
Rooms are provided on the day of arrival from 2:00 pm.
On the day of departure, the rooms have to be left until 10:00 am.
Early check-in / Late check-out is subject to availability. 
In case of checking in before 9:00 am on arrival date you will be charged an additional night.
The hotel can offer the possibility of late departure for a fee, depending on the occupancy. For Standard Rooms HUF 5.000 , for Family rooms HUF 6.500 / rooms. The extension can be used until 3:00 pm on the day of departure.
Please kindly inform our hotel by e-mail or telephone about your early check-in request and after 6:00 pm arrival.
Tel.:  +36 84 550 055
Parking
There is a non-guarded open-air car park in front of the hotel, which is free of charge for our Guests.
If you wish to park in the locked car park, please contact the receptionist.(EUR 5 /car/day)
Pets
No pets are allowed in the Hotel of the Service Provider for hygienic reasons.
If a guest brings a pet onto the Hotel's premises without a prior announcement the Service Provider shall be entitled to charge an extra fee of HUF 15.000/ pet /night and shall invoice also the costs of damages caused by the pet and for the extra cleaning (HUF 20.000).
Booking
We only accept bookings in written form, but you can call us any time if you need more information!
We send a confirmation for every booking, which needs to be confirmed by the guest in written form.
30% of the total cost of the vacation is to be paid as advance payment by postal cheque or bank transfer within 10 calendar days after the Provider's confirmation, and a copy of the advance payment voucher (including the name, address, order number, tax number and address in case of a VAT invoice demand) is to be sent to the Provider.
If you make your booking 14-7 days before the arrival, the advance payment is to be paid within 3 calendar days.
If the period between the booking and the arrival is 7 days or shorter then the guest shall pay the total amount at the reception desk on arrival.
In case of special offers the payment terms may change and will be contained in the confirmation sent in writing.
If payments are not settled the booking is automatically deleted.
Cancellation Policy
The booking may be cancelled without a cancellation fee before the first advance payment deadline.
3 days prior to arrival: free
From the day before arrival or if the guest does not arrive without preliminary notification on the day of booking 100% of the ordered service shall be charged as a penalty.
Note that we are unable to accept cancellations by phone, please send a written notice (via email or by post) of your cancellation.
In case you check out before the confirmed departure date, the full price of the original booking is payable.
We recommend buying a travel cancellation insurance.
Payment Options
Cash
Credit Card (MasterCard, VISA, Maestro)
SZÉP Card (OTP, MKB, K&H)